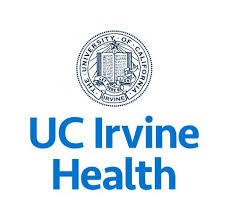 Job Description
Administrative Nurse III - Kidney Acquisition - FT - Days at Careers
University of California, Irvine
Job Description & Salary Range
UC Title: Administrative Nurse III
Position Number:
10006654
Reports to:
Director
Working Title:
Administrative Nurse III
Cost Center:
Kidney Acquisition (7419)
Bargaining Unit:
None
FLSA:
Exempt
Job Code:
9132
Date Created:
11/24/2015
Shift:
Day Shift
Hours:
40.00
Position Summary:
This position provides comprehensive management and coordination of care for patients requiring Kidney and Pancreas Transplantation. The level and intensity of care coordination is situational and appropriate based on patient need. The areas of transplantation covered are: pre-transplant evaluation, wait list management, post transplant follow up and the timely placement of organs.
Salary Range:
Rate Minimum
$88,300.00
Maximum
$159,000.00
Required Qualifications:
Ability to establish and maintain effective working relationships across the organization
Ability to maintain a work pace appropriate to the workload
Bachelor of Science in Nursing
Demonstrated knowledge of immunosuppressive therapies and care of the post-transplant patient
Excellent written and verbal communication skills in English
Must demonstrate customer service skills appropriate to the job
Must possess the skill, knowledge, and ability essential to the successful performance of assigned duties
Registered Nurse
Working knowledge of UNOS requirements
Preferred Qualifications:
Masters of Science in Nursing
Nurse Practitioner
Previous transplant or organ procurement experience preferred
Physical, Mental & Environmental Demands:
To comply with the Rehabilitation Act of 1973 the essential physical, mental and environmental requirements for this job are listed below. These are requirements
normally expected
to perform
regular
job duties. Incumbent must be able to successfully perform all of the functions of the job with or without reasonable accommodation.
To apply, visit http://careers.ucirvinehealth.org/jobs/3380400-administrative-nurse-iii-kidney-acquisition-ft-days
Copyright ©2017 Jobelephant.com Inc. All rights reserved.

Posted by the FREE value-added recruitment advertising agency
jeid-4dade6c9110a5349bd7fc9d09ecdaefc
Education Required:
4 Year Degree - BA
Employment/Position Type:
Full Time