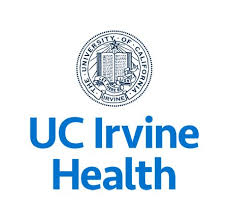 Job Description
Clinical Nurse IV - Medical/Surgical 4T - FT - Nights at Careers
Job Description & Salary Range
UC Title: Clinical Nurse IV
Position Number:
10004885
Reports to:
Administrative Nurse IV
Working Title:
Clinical Nurse IV
Cost Center:
Medical/Surgical 4T (6080)
Bargaining Unit:
NX
FLSA:
Nonexempt
Job Code:
9137
Date Created:
11/09/2015
Shift:
Night Shift
Hours:
36.00
Position Summary:
The Staff Nurse Leader oversees clinical functions related to the delivery of patient care, the quality of nursing practice and the standards of care for the assigned shift. Coordinates patient care activities by directing staff and functions on the unit, while maintaining clinical nursing practice skills and unit specific expertise. Performs professional nursing duties that incorporate the psychomotor and age appropriate cognitive skills of the patient/family/significant other to assess, plan, intervene and advocate for the patient on an ongoing basis throughout the continuum of care. Provides break relief coverage for the shift. Troubleshoots and resolves issues as they arise. Functions as a role model and clinical resource to staff and patients.
Salary Range:
Rate Minimum
$51.77
Midpoint
$61.42
Maximum
$71.07
Required Qualifications:
Ability to read, write and communicate effectively in English
Ability to work variable shifts including evenings, nights, weekends, and holidays
All external candidates must have a Bachelor of Science in Nursing
Basic Life Support
Complete understanding of patient classification system & staffing requirements for the patient population
Minimum four years recent clinical nursing experience in Adult Acute Care
Must have 3 recent leadership roles which may include leading a project, implementing a change project, skills lab, practice council chair, charge nurse, etc.
RN Certification in specialty area
Registered Nurse
Preferred Qualifications:
Bachelor of Science in Nursing
Bilingual skills to communicate effectively with patients and families
Understanding of applicable regulatory requirements
Physical, Mental & Environmental Demands:
To comply with the Rehabilitation Act of 1973 the essential physical, mental and environmental requirements for this job are listed below. These are requirements
normally expected
to perform
regular
job duties. Incumbent must be able to successfully perform all of the functions of the job with or without reasonable accommodation.
To apply, visit http://careers.ucirvinehealth.org/jobs/3628841-clinical-nurse-iv-medical-slash-surgical-4t-ft-nights
Copyright ©2017 Jobelephant.com Inc. All rights reserved.

Posted by the FREE value-added recruitment advertising agency
jeid-3cf35b82c59ec3468b1fd83ed2b8c94c
Preferred Years Of Experience:
4
Year(s)
Employment/Position Type:
Full Time