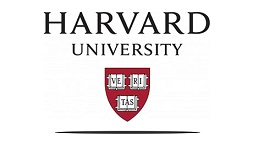 Boston

,

Massachusetts

02108
Job Description

Harvard University

27-Feb-2020
Nurse Practitioner
University Health Services
51894BR


Job Summary

Work interdependently with physicians, other nurse practitioners, nurses, and health assistants supporting the delivery of care including health maintenance and episodic care to the student, staff, faculty, and their dependents.


Job Code
W0758P HLT Nurse Practitioner IV

Job-Specific Responsibilities
Harvard University Health Services is part of the dynamic and vibrant academic community of Harvard University. Working as part of a dynamic and collaborative multidisciplinary team, the Nurse Practitioner for Primary Care provides preventive, episodic, and ongoing health care to the Longwood community of Harvard University including students, faculty, staff, and families from Harvard Medical School, Harvard Dental School, and the T.H. Chan School of Public Health.

The Nurse Practitioner is responsible for assessment, diagnosis, and treatment of patients as well as education, referral, and other related services such as immunizations and travel consultations. As part of a team, the Nurse Practitioner works closely with others to participate in lean quality improvement processes and serves as a resource and role model for others on the team.
Typical Core Duties

Responsible for the assessment, diagnosis, and treatment and follow up of common urgent care illnesses and injuries
Facilitate patient's transition within and between health care settings, e.g. admitting, transferring, and discharging patient
Develop and implement a plan of care, including treatments and medications
Analyze patient's response to treatment plan and revise plan if necessary
Provide patients with prescriptions and referrals as appropriate
Provide travel health consultation, immunizations, and related services
Educate patients about preventative care and prescribed treatments
Ensure compliance with University policies and procedures and applicable legal rules and regulations
Basic Qualifications
Master's degree
Graduate of accredited nursing program
Minimum of 2 years' relevant work experience
Additional Qualifications
Previous experience in a primary care setting. Experience in episodic care. State and Federal DEA required.
Job Function
Health Care
Sub Unit
------------
Location
USA - MA - Boston
Department
Medical Area Clinic
Time Status
Part-time
Union
00 - Non Union, Exempt or Temporary
Salary Grade
058
Pre-Employment Screening
Criminal, Education, Identity, License/Cert.
EEO Statement
We are an equal opportunity employer and all qualified applicants will receive consideration for employment without regard to race, color, religion, sex, national origin, disability status, protected veteran status, gender identity, sexual orientation, pregnancy and pregnancy-related conditions, or any other characteristic protected by law.
PI118532127
Preferred Years Of Experience:
2
Year(s)
Education Required:
Masters Degree - MA
Employment/Position Type:
Part Time